Highlights from the launching ceremony of PM's Freelancer and Venture Capital Initiative and National Innovation Award, Investor Connect, held in Islamabad on July 25, 2023.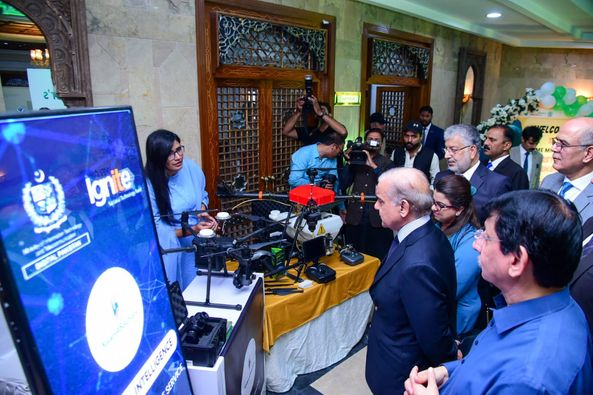 CEO Kalam4Solutions Pvt. Ltd. Rozeena Saleha Presented Drones for Agriculture to the Prime Minister's Office of Pakistan at the PM Office. Agricultural drones let farmers see their fields from the sky. This bird's-eye view can reveal many issues such as irrigation problems, soil variation, and pest and fungal infestations. Multispectral images show a near-infrared view as well as a visual spectrum view. The combination shows the farmer the differences between healthy and unhealthy plants, a difference not always clearly visible to the naked eye. Thus, these views can assist in assessing crop growth and production.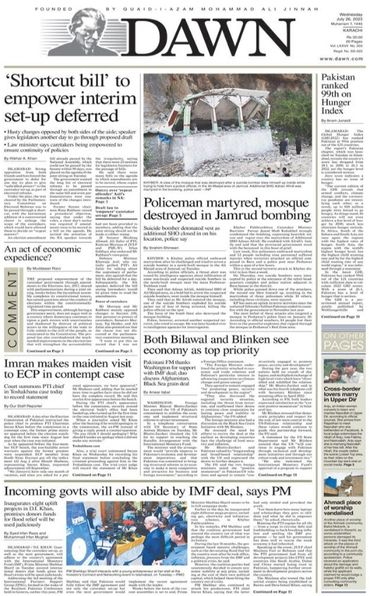 Prime Minister Shabaz Sharif Appreciated the induction of drones in the Agriculture sector. We got coverage on many Media channels like Dawn, ARY, and Dunya News. Govt. of Pakistan making a tremendous effort to promote Innovation, Sustainability in the agriculture sector. We hope that this will pave the way for the adoption of technology in the near future for novel purposes.